In India, a wedding ceremony made the buzz on social networks. The reason ? The newlyweds have sworn in front of their witnesses to… limit their consumption of pizzas!
You may not know it, but pizza can create discord within a couple. And it is not Shanti Prasad and Mintu Rai who would dare to say the opposite.
See also
On June 21, the two lovers in their twenties promised each other eternity in the city of Guwahati, India. And the least we can say is that the video of the ceremony met with great success on social networks.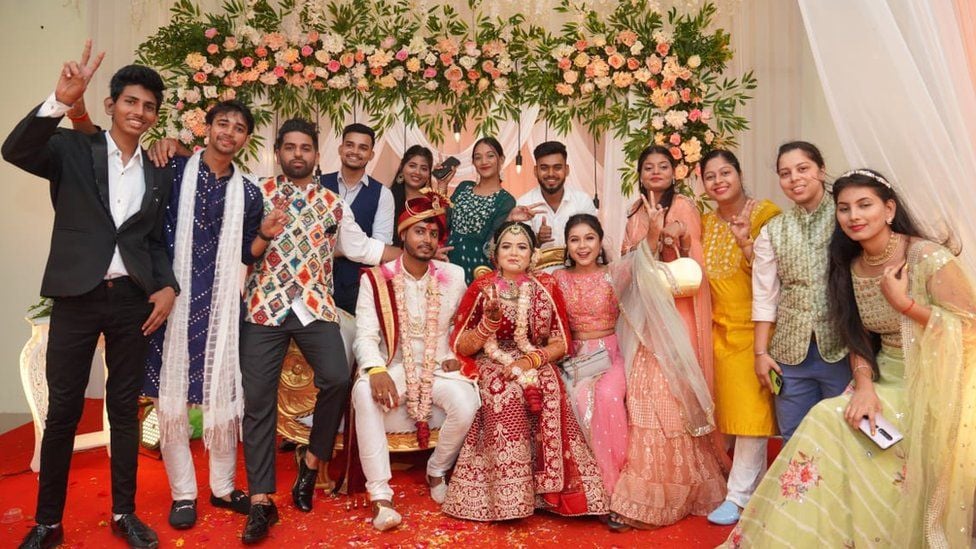 Photo credit: Shanti Rai
Since its broadcast, the publication has accumulated approximately 45 million views. It must be said that the clip has a detail that is sure to make you smile. Indeed, the newlyweds signed a marriage contract that was surprising to say the least.
An amazing marriage contract
As the BBC News channel reports, Shanti Prasad and Mintu have chosen to limit their pizza consumption. The document – written by friends of the couple – stipulates that the spouses are allowed to consume one pizza per month.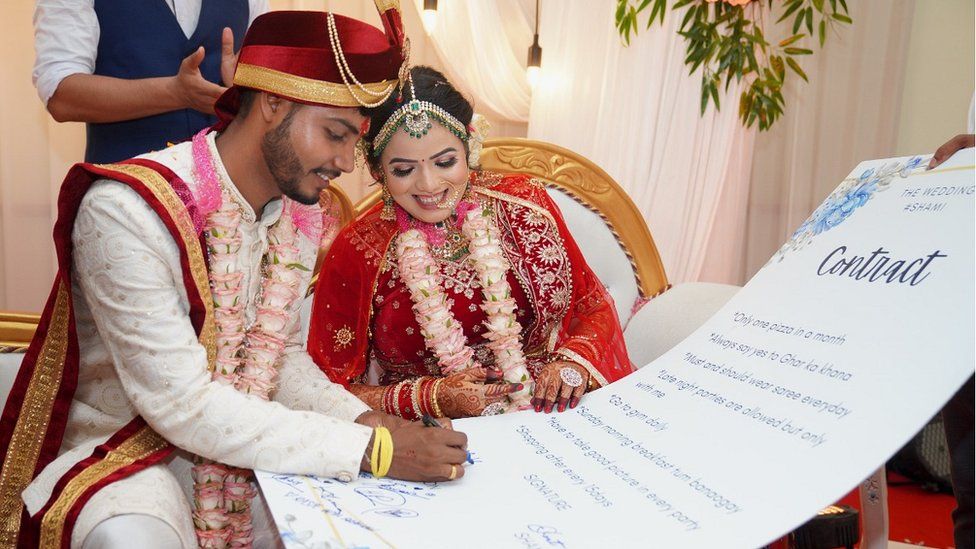 Photo credit: WEDLOCK_PHOTOGRAPHY_ASSAM
Therefore, a question does not arise on our lips: how could such a situation occur? The answer can be summed up in two words: Shanti Prasad. The latter is simply obsessed with the Italian dish. A detail that has not escaped her spouse.
Thus, during their first date in February 2018, the lovebirds decided to go to a pizzeria: " We skipped our last day of class to go to a pizzeria. I knew I had to take her out for pizza cause she talked about it all the time ", confided Mintu Rai to the BBC.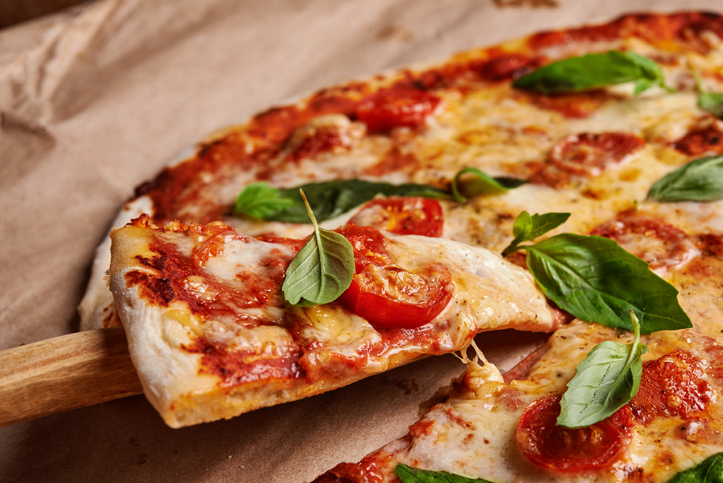 Photo credit: Istock
Unsurprisingly, this all-consuming passion had repercussions on their life as a couple: " Mintu complained to us every time he had to eat pizza (…) It became a joke between us ", explained a friend of the bride and groom to the British news site.
The young couple had the contract framed at home. But this reminder turned out to be useless since Shanti and Mintu had already eaten two pizzas in June.