In the United States, in the city of Lafayette, a pizza delivery man performed an act of rare bravery. Indeed, he did not hesitate to enter a house on fire to save its occupants.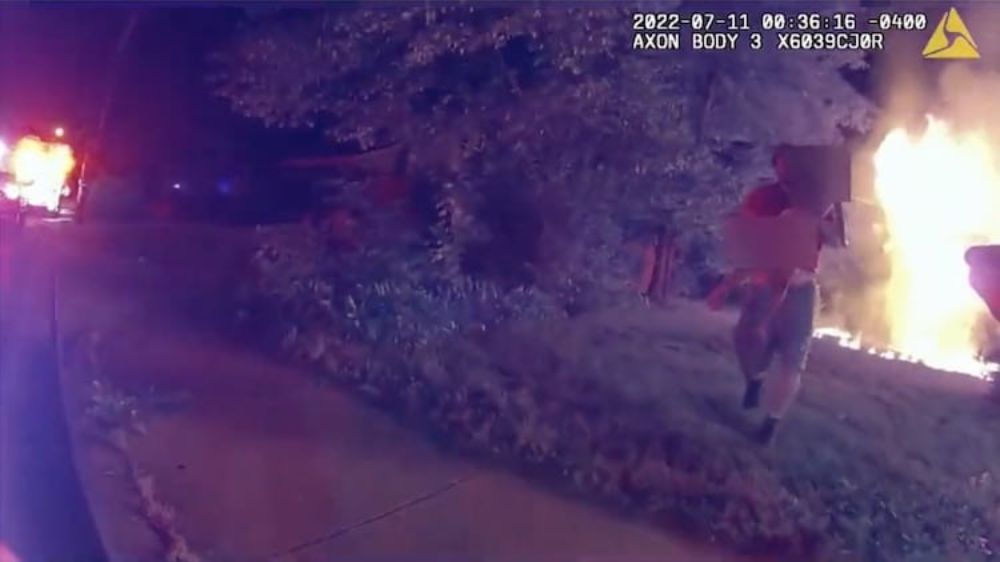 Credit: LafayetteINPolice / Twitter
See also
It all happened during his pizza delivery service, around half past midnight, when Nicholas Bostic, 25, was driving quietly in his car towards his neighbor's home. On the side of the road, he notices a large ball of fire in the dark and immediately understands that it is a house that is burning. Neither one nor two, he stops his vehicle on the side and decides to run to help potential people trapped.
Before taking the lead, he wanted to call 911 but not having his phone on him and not wanting to waste time finding someone who could take care of it, he entered the building himself by fire. Sneaking through the back door, he was able to get in and immediately rushed upstairs. Calling out to see if the house was occupied, he reached the top of the stairs, he found the eldest of four siblings (aged 1, 6, 13 and 18) who was awakened by the sound of his voice.
Thanks to Bostic's warning, 18-year-old Seionna was able to wake up her 13-year-old sister, Shaylee, and her friend, Livian Knifley, who was spending the night at her house. The oldest teenager then grabbed her one-year-old sister, Kaylani, and followed Nicholas Bostic to safety outside. "For a minute I didn't understand, but my sister ran upstairs with the baby in her hands and yelled at us to get up because there was a fire. I froze and lay there because I was confused. That's when we got off and Nicholas was there to help us" Seionna recounted.
Here's the video to go along with the story. pic.twitter.com/TvZ5wzCg1f

— LafayetteINPolice (@LafayetteINPD) July 15, 2022
However, once they all managed to get out, they quickly realized their 6-year-old sister was still in the rapidly spreading inferno. Nicholas Bostic ran inside without hesitation, quickly climbing the stairs to search in every room, under every bed and in every closet. His search seemed to be in vain, when suddenly he heard a faint cry. "I don't know how to explain it, but it's like I accepted that I was probably going to die, right there, that night. But it was an eerie calm. We just had to do it as quickly as possible." confided the delivery man.
He made his way through the unbearable smoke and heat, on all fours, crawling toward the sound of the child's cry. Once he finally reached the little girl, he hugged her and tried to head for the back door, but the smoke prevented him from finding her. Thinking quickly, Nicholas Bostic decided to run to the only other way out he knew: the upstairs window. He smashed the glass with his bare hands and fearlessly jumped out of the second-story window, landing sideways trying to shield the six-year-old girl from the shock of the impact.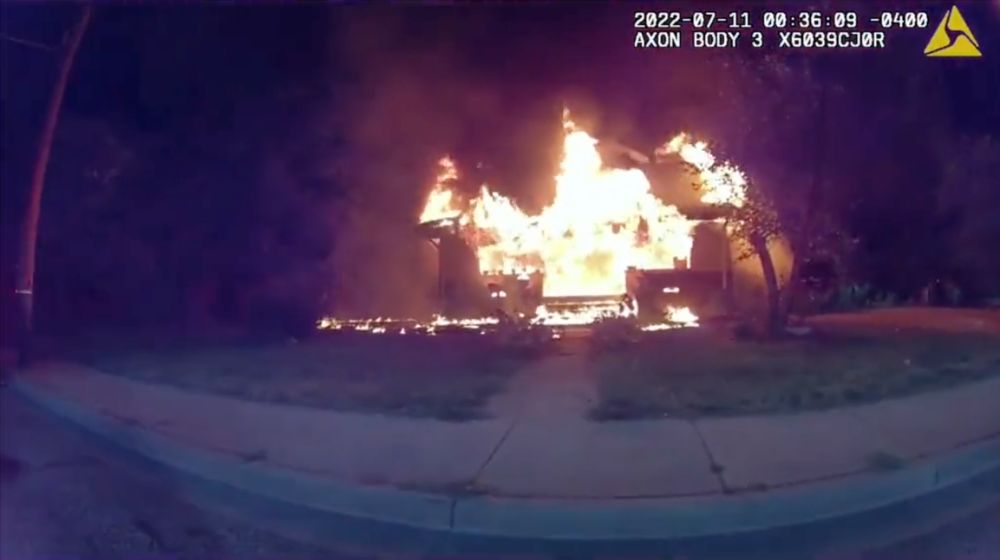 Credit: LafayetteINPolice / Twitter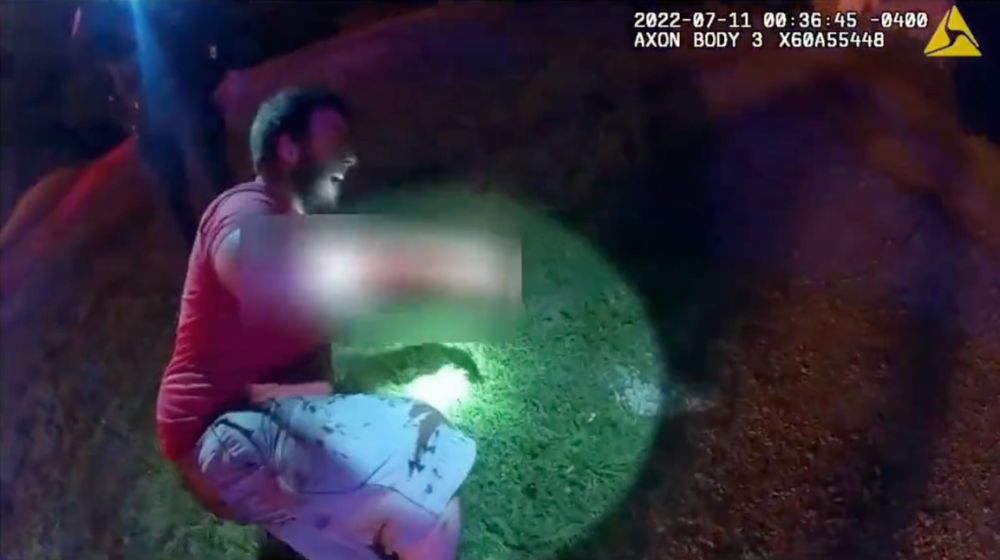 Credit: LafayetteINPolice / Twitter
An absolutely incredible act of courage
Harrowing footage captured by police shows the 25-year-old dropping to the ground with the girl in his arms and staggering towards officers, who had arrived at the scene by then. According to a statement, Nicholas Bostic was seriously injured, "suffering from severe smoke inhalation and having badly severed his right arm" during this heroic rescue. On the other hand, the little girl is "miraculously unscathed". The savior was taken to hospital for treatment for his injuries.
The children's parents, David and Tiera Barrett, were out for a date night when the incident happened, and they got a horrifying surprise when they returned. But the couple couldn't be more grateful to Nicholas Bostic for his heroism. "I literally told him that he was now part of our family. And he was totally okay with that. Once we are settled somewhere, we will invite him to dinner with his girlfriend" David said.
As for the pizza delivery boy, he does not consider himself a hero: "I'm glad I was there at the right time, in the right place. If the opportunity presented itself and I had to do it, I would. I knew what I was risking. I knew the next second could be my time, but every second counted. »
Heroic actions of a Lafayette Citizen saves the lives of several children! #hero #inspiring #courage #awesome @City_Lafayette pic.twitter.com/s5eLfNs21Q

— LafayetteINPolice (@LafayetteINPD) July 14, 2022
One word: RESPECT!